Holiday Orders!
Please note the last day for holiday shipping is December 20th. Margaret will be on holiday through January 5th so any orders placed after December 20th will ship out in the new year.

We wish all the best this holiday season.

Photo credit to Laura Beth Snipes.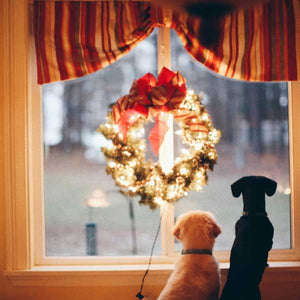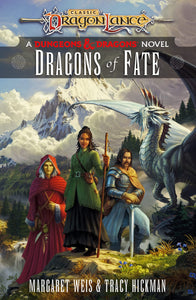 Dragons of Fate
Book 2 in Dragonlance Destinies!

DRAGONS OF FATE is now available for US shipments. For international orders please order from our friends at Mysterious Galaxy Bookstore. For a limited time all orders whether through us or Mysterious Galaxy will include a limited edition signed bookplate with both Margaret and Tracy's signatures!

A clash of powerful magical forces sets off the Graygem of Gargath, sending Destina Rosethorn and her companions deeper into the past than she intended—to the age of Huma Dragonsbane and the Third Dragon War. Now, with the Device of Time Journeying shattered, they must find another way back to their own era before the Graygem irrevocably alters history and the Third Dragon War ends in defeat for the forces of good.

Order Now!
Dragonlance - Dragons of Deceit
Trade Paperback Release May 9th, 2023!

Book 1 in Dragonlance Destinies!

Margaret Weis and Tracy Hickman return to the unforgettable world of the New York Times bestselling Dragonlance series as a new heroine—desperate to restore her beloved father to life—sets off on a quest to change time.
Destina Rosethorn—as her name implies—believes herself to be a favored child of destiny. But when her father dies in the War of the Lance, she watches her carefully constructed world come crashing down. Not only does she lose her beloved father but the legacy he has left her: the family lands and castle. To save her father, she hatches a bold plan—to go back in time and prevent his death.
Order Now!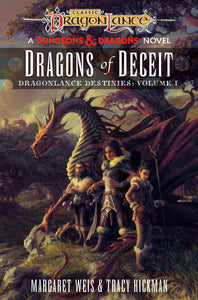 Attention International Customers
We regrettably have made the decision to discontinue international shipments including no longer shipping to Canada and Mexico. The VAT requirements to the EU as well as incredibly long shipping delays elsewhere are what inspired us to make this difficult choice. Should things change, we will certainly reconsider fulfilling international orders. Thank you for your understanding.
More Weis and Weis and Hickman
Margaret Weis and Robert Krammes